ENGLISH
short version
Sooner or later, we come to a point in our lives where we consider laying all of our cards on the table. Said and done: In 2018, Robert Horace quit his job to pursue a career as a musician. Instead of giving in to doubts from the inner critic, the Berlin-based singer-songwriter deliberately confronts his inner world and processes these experiences into songs. At the same time, Robert Horace skilfully blends influences from pop, soul and folk. He refrains from putting on a poker face – instead he shakes musical aces from his sleeve whenever needed. With his unique sound and the closeness to the audience, he creates his own musical world.
long version
It is said that life writes its own stories – for some people, it forever remains a closed book; others see the remaining free pages as an invitation to create and retell. The Berlin-based singer-songwriter Robert Horace knew early on that music would be an everlasting chapter of his life. At the age of 13, he learned to play the guitar and became a storyteller himself. For almost 10 years, he wrote songs and played as a guitarist and singer in a Nu Metal/Metalcore band.
2017 saw him walking his own paths. Inspired by musicians like Hozier, Bastille and Ben Howard, Robert Horace published his first solo demos online. A year later, he decided to quit his full-time job and commit himself entirely to music. He began to see the benefit of taking life as it comes. During the recording of his first EP "Take Off", Robert Horace became a father. He took a short break and afterwards published the EP during October 2018.
His authenticity and sense of musical arrangements bring him close to the audience. Robert Horace skillfully blends influences from pop, soul and folk into his own sound. He confronts his inner world, processes his experiences and motivates others to read between the lines.
Robert Horace has already supported artists like Devin Dawson, Alex Vargas and Ryan Sheridan. In February, he was voted "newcomer of the month" at BigFM with his single "Like a dog".
During the last months Robert Horace has been working on new songs with various songwriters and producers, which he will bring to the stage in 2020.
DEUTSCH
Kurze Version
Früher oder später kommen wir an einen Punkt im Leben, an dem wir überlegen, alles auf eine Karte zu setzen. Gesagt, getan: 2018 entscheidet sich Robert Horace gegen seinen Job und für die Musik. Statt sich von Zweifeln oder dem inneren Kritiker einnehmen zu lassen, konfrontiert der Berliner Singer-Songwriter sich ganz bewusst mit seiner Innenwelt und verarbeitet Erfahrungen und Erlebnisse in seinen Texten. Dabei mischt Robert Horace gekonnt Einflüsse aus Pop, Soul und Folk. Er verzichtet darauf, ein Pokerface aufzusetzen und schüttelt lieber an der richtigen Stelle ein musikalisches Ass aus dem Ärmel. Mit seinem einzigartigen Sound und der Nähe zum Publikum kreiert er seine eigene musikalische Welt.
Lange Version
Man sagt das Leben schreibe seine eigenen Geschichten – für die einen bleibt es ewig ein Buch mit sieben Siegeln, für die anderen laden die noch freien Seiten zum Gestalten und Weitererzählen ein. Dem Berliner Singer-Songwriter Robert Horace war schon früh klar, dass Musik ein ewig währendes Kapitel seines Lebens sein wird. Mit 13 Jahren lernt er Gitarre spielen und wird selbst zum Geschichtenerzähler. Er schreibt Songs und spielt fast zehn Jahre als Gitarrist und Sänger in einer Nu Metal-/Metalcore-Band.
2017 ist es Zeit, eigene Wege zu gehen. Inspiriert von Musikern wie Hozier, Bastille oder Ben Howard veröffentlicht er seine ersten eigenen Demos online. Mit dem Gefühl im Bauch, dass Chancen genutzt werden wollen, entscheidet sich Robert Horace ein Jahr später dazu, seinen Vollzeitjob zu kündigen und sich ganz der Musik zu widmen. Er lernt mehr und mehr das Leben zu nehmen, wie es kommt. Während den Aufnahmen zu seiner ersten EP "Take Off" wird Robert Horace Vater. Er nimmt sich eine kurze Auszeit, um dann im Oktober 2018 die EP zu veröffentlichen.
Seine Authentizität und sein Gespür für musikalische Arrangements sorgen auch für Nähe zum Publikum und Songs, die im Kopf bleiben. Robert Horace vereint gekonnt Einflüsse aus Pop, Soul und Folk zu seinem eigenen Sound. Er konfrontiert sich mit seiner Innenwelt, verarbeitet seine Erfahrungen und motiviert andere dazu zwischen den Zeilen zu lesen.
Robert Horace supportete bereits Künstler wie Devin Dawson, Alex Vargas und Ryan Sheridan. Im Februar wurde er mit seiner Single "Like a dog" zum Newcomer des Monats bei BigFM gewählt.
In den letzten Monaten hat Robert Horace mit verschiedenen Songwritern und Produzenten an neuen Songs gearbeitet, die er 2020 auf die Bühne bringen wird.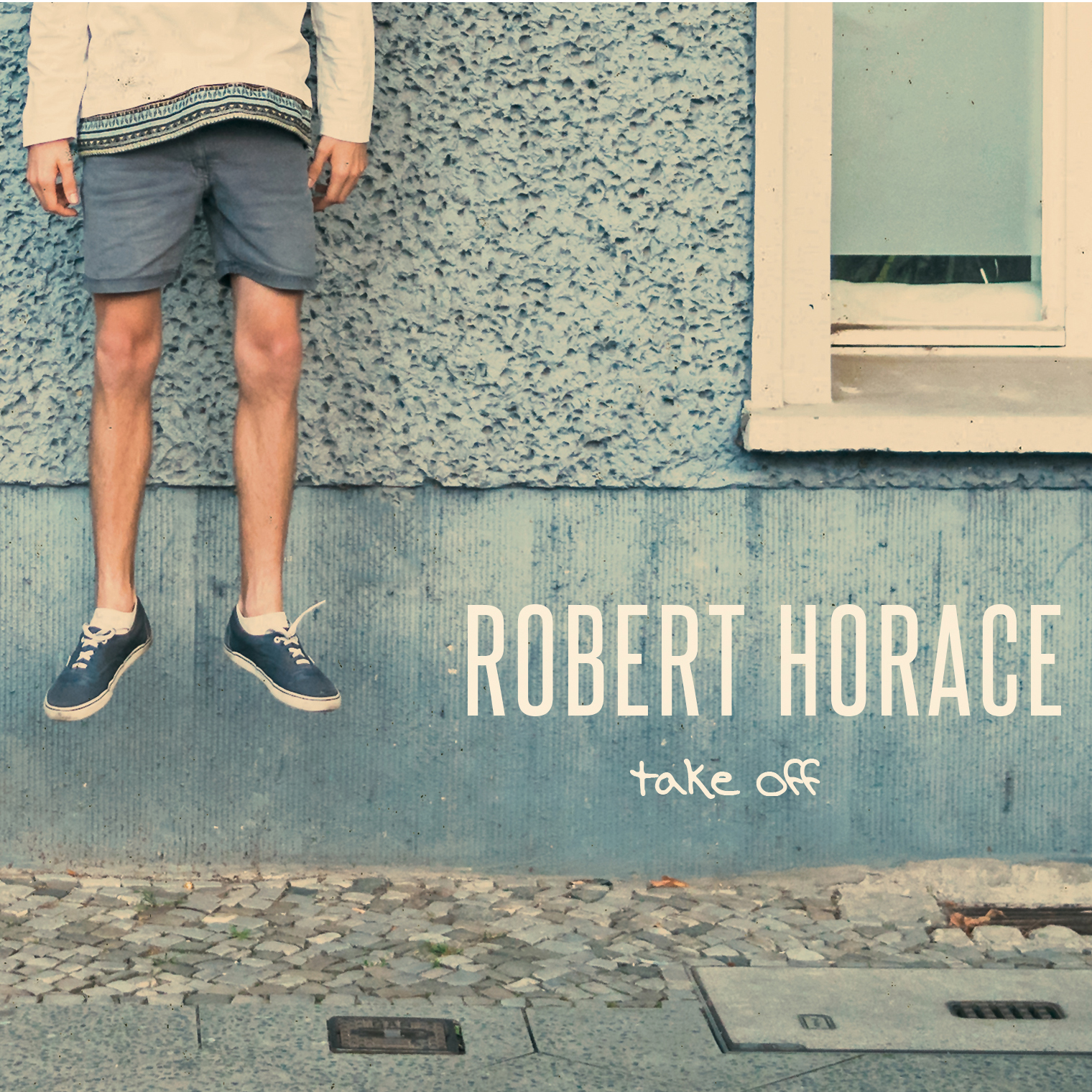 10-2018 | EP "take off"

first release, including 4 Tracks
released physically (Digifile) and on all big streaming and download plattforms
09-2018 | Single "Why Not"
cntry.de
"Mit verschmitzten Kommentaren, vielen Geschichten und einer unüblich hohen Interaktion mit den Gästen konnte der Berliner überraschen. Selten hat man das Glück so einen guten Einheizer sehen zu dürfen."
Country Music News
"Insgesamt muss man sagen, dass der Auftritt von Robert Horace wohl zu den besten Supportacts gehörte, die man sich vorstellen kann."
untermradarblog
"Nur mit Gitarre und der eigenen Stimme bewaffnet, überzeugt Robert Horace durch Ausdruck im Gesang, Melodien, die im Kopf bleiben, und ein rundes Gesamtpaket."
2019 Highlights
29.01 | Musik&Frieden / Berlin Support Alex Vargas
22.03 | Auster Club / Berlin Support Henry And The Waiter
27.04 | Columbia Theater / Berlin Support Ryan Sheridan
24.07. | Insel der Jugend / Berlin Insel Sessions
25.08. | Alexanderplatz / Berlin veganes Sommerfest
31.08. | Köpenicker Katzengrabenfest / Berlin
2018 Highlights

15.11 | Marias Ballroom / Hamburg James MacKenzie Support
14.11 | Spieker / Eckernförde James MacKenzie Support
08.11 | Celtic Cottage / Berlin James MacKenzie Support

26.08 |

Alexanderplatz / Berlin

Veganes Sommerfest

18.08 |

East Side Park / Oberbaumbrücke

East Side Music Days 2018

24.07 |

Cassiopeia / Berlin AKB Song Slam


18.07 |

Nürnberg

Bardentreffen 2018

21.06 |

Cafe Theater Schalotte / Berlin

Fete de la musique

26.05 |

Nochtspeicher / Hamburg

Support for Devin Dawson

24.05 |

Musik&Frieden / Berlin

Support for Devin Dawson
Find Logos, High Resolution Pictures here:
For booking, press and general inquiries contact:
Management – Clover Artists
e-mail: aline@clover-artists.de   |    phone: +49174 694 7367
Alle in diesem Electronic Press Kit enthaltenen Bilder, Texte und Videos dürfen von der Presse und von Vertragspartnern des Künstlers unentgeltlich im Rahmen der Berichterstattung und Bewerbung genutzt werden.
All images, texts and videos used in this electronic presskit might be used for press purposes and contract partners of the artist.